Care 4 Cats Membership
£19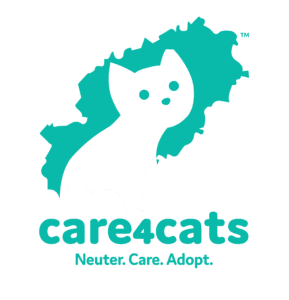 If you would like to become a member of Care 4 Cats, you will become very important to us because your support will help us to help thousands of unfortunate cats.
By becoming a Care 4 Cats official member you will receive the following:
Twice yearly newsletters direct to you, informing you of the latest happenings at Care 4 Cats, as well as photos of many of the cats that your membership is going towards helping
Support and advice on a range of cat related matters such as cat care, health, transportion etc
Become a part of our community of like-minded cat lovers
So please join, and help us to help more cats to live a better life.
If you would rather download an application form and post it back to us (postal address is on the form), then please click here.