IBIZA'S CATS
Ibiza's charismatic cats live in colonies island-wide; from the rolling hills to the rubbish bins and everywhere in between…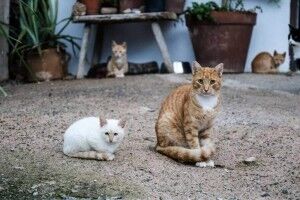 Many are so friendly they were clearly once owned, and naturally crave human interaction and affection.
Some are born wild, many are left on the streets at the end of summer, and un-neutered tom cats stray far from home.
The rest have grown up begging and sadly it's all they've learnt to do, lacking the hunting & play skills that most cats develop.
In summer some are fed by big-hearted tourists or hotel owners. You might hear one meow when your paella arrives, or feel a furry face rubbing your legs, starved of food and affection.
But when it comes to the long cold winter months, an already dire situation worsens, and these cats endure a serious battle for survival – unable to effectively fend for themselves.
A large population of the cats on the island live in the busiest part, San Antonio. It's these street cats have the hardest fight for survival…
Very Important Cats (VICs)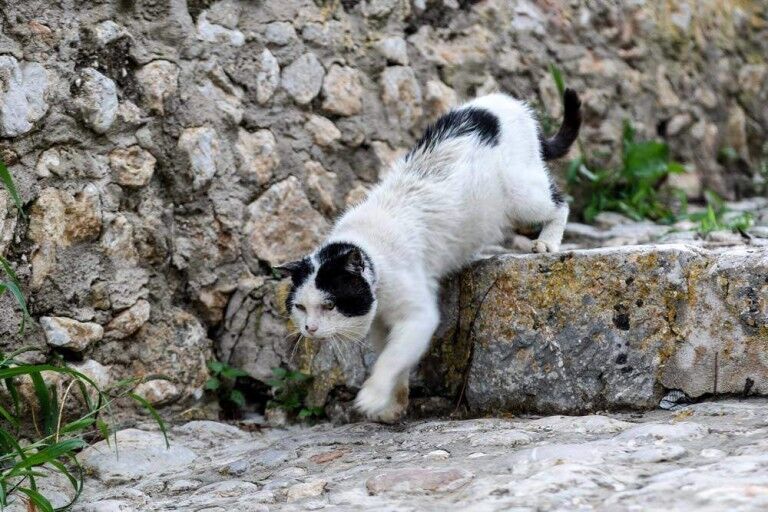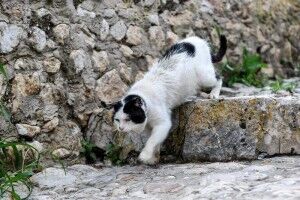 Ibiza is famous for its hedonistic lifestyle, the hippies who discovered it, its idyllic scenery (and more recently the VIP lifestyle).
But at Care4Cats it's all about the VICs rather than the VIPs, and it's our mission to protect them, whatever the weather.
However our funds and resources are very limited, and this is where we rely on your help.
Below is an insightful short video we have put together about the cat colonies of Eivissa, and our efforts to gain funding to build the Evissa Animal Centre to help the beautiful yet homeless cats of Ibiza.