An
Urgent Appeal

from Angela Collins – C4C Founder.

For 20 years we have consistently, with your help, done incredible work for the abandoned, feral and stray cats & kittens and this year we are trying our best to continue in these unprecedented times.

Our fabulous volunteers in Ibiza, have been able to get permits from the local government to continue to feed all the homeless cats and to rescue cats & kittens that needed Care 4 Cats to answer their call for help, provided only one volunteer at a time does the work. These are our heroes.

Because of the Coronavirus and lock down, our fundraising is down by half. A lot of our income comes from our valued members & friends and this is why one of our hard working volunteers in Ibiza has written an appeal for help for the cats of the White Island.

Although each year we also write to Trusts for grants for our work, this year, most of these offices have closed down because of the global pandemic and government orders and we don't know how many months it will be before they can consider our applications.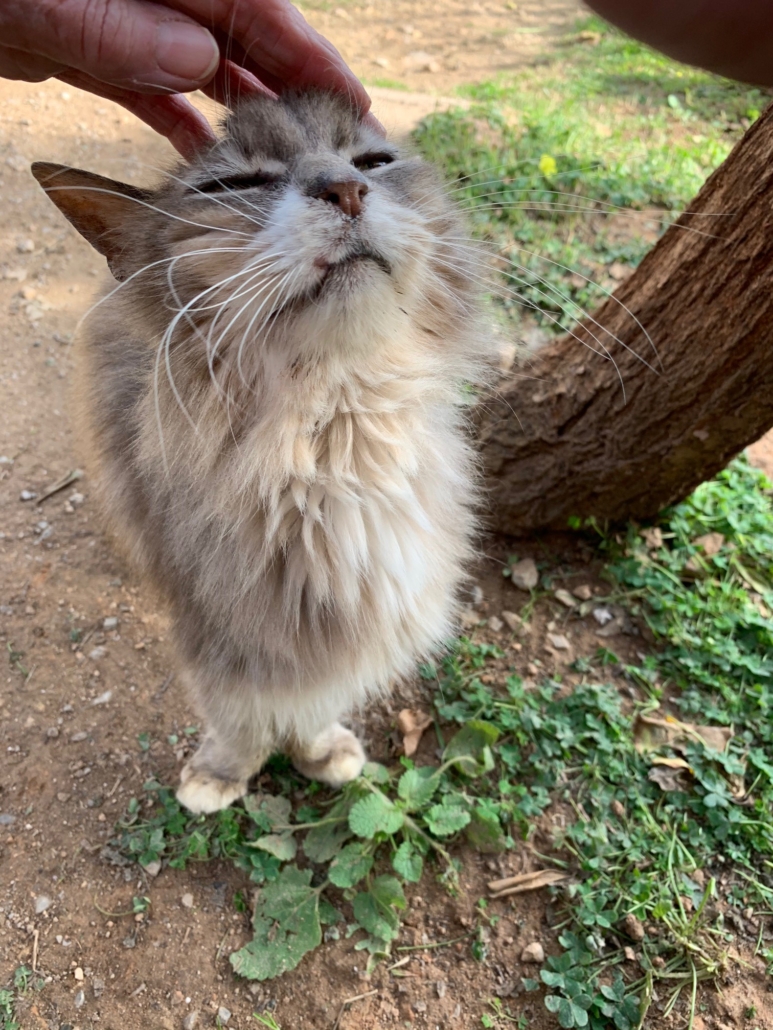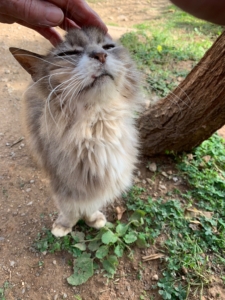 Following is a short appeal in several languages written by an Ibiza volunteer for members and friends in those countries who support us. An increase in our annual fees has been asked for as it has been the same since we first started, and as our costs rise every year, the Care 4 Cats Trustees agreed on an increase. You will see that many of you already pay this (some by monthly payments) and this is still very welcome and greatly appreciated.
PLEASE, can you spare any money towards supporting our tireless work towards helping the stray, abandoned and forgotten cats of Ibiza.
Any money raised by this appeal will go towards cat food, neutering and cat & kitten rescue.
Thank you very much from the Ibiza volunteers.
Angela Collins
Chairman.
---
We urgently need your assistance. Please don't forget about the cats of Ibiza at this difficult time.
Another option would be to become a member for EUR 60 per year, or EUR 5 per month.
In 2019 we neutered 1081 cats as well as taking care of and feeding many cat colonies throughout the island of Ibiza.
---
Necesitamos urgentemente su colaboración. No te olvides de los gatos, en tiempos tan difíciles, en la isla de Ibiza.
URGENTEMENTE necesitamos donaciones para continuar nuestro trabajo.
Otra opción es convertirse en miembro de Care4Cats por EUR 60 / año o EUR 5 / mes.
En 2019, hemos esterilizado 1,081 gatos, y continuamos con el cuidado y la alimentación de muchas colonias de gatos en toda la isla de Ibiza.
---
Wir brauchen dringend Ihre Hilfe. Bitte vergessen Sie nicht die Katzen von Ibiza in dieser schwierigen Zeit.
Eine andere Möglichkeit wäre, Mitglied für 60 EUR pro Jahr oder 5 EUR pro Monat zu werden.
Im Jahr 2019 haben wir 1081 Katzen kastriert und viele Katzenkolonien auf der ganzen Insel Ibiza gepflegt und gefüttert.
---
Abbiamo urgentemente bisogno del tuo aiuto. Per favore, non dimenticare i gatti di Ibiza in questo momento difficile.
Un'altra opzione sarebbe quella di diventare un membro per 60 euro all'anno, o 5 euro al mese.
Nel 2019 abbiamo sterilizzato 1081 gatti oltre a prenderci cura e nutrire molte colonie di gatti in tutta l'isola di Ibiza.
---
We hebben dringend uw hulp nodig. Vergeet de katten van Ibiza niet in deze moeilijke tijd.
Een andere mogelijkheid is om lid te worden voor 60 euro per jaar of 5 euro per maand.
In 2019 hebben we 1081 katten gesteriliseerd en vele kattenkolonies op het eiland Ibiza verzorgd en gevoerd.
---
Nous avons un besoin urgent de votre aide. N'oubliez pas les chats d'Ibiza en cette période difficile.
Une autre option serait de devenir membre pour 60 EUR par an, soit 5 EUR par mois.
En 2019, nous avons stérilisé 1081 chats et pris soin et nourri de nombreuses colonies de chats dans toute l'île d'Ibiza.
---
---
---
HOW TO SUPPORT CARE 4 CATS & DONATE TO US:
Bank details:
Donating to our appeal in £'s:
Care 4 Cats:
Iban.GB34HBUK40435191102508
Swift.HBUKGB4157K
Donating in €'s:
Asociacion Care4Cats Ibiza:
Iban. ES 50 0081 1398 1900 0130 4936
Swift: BSABESBB
Cheques made payable to:
Care 4 Cats
posted to
Care 4 Cats, Brimar House, East Street, West Chiltington, West Sussex RH20 2JY.
Donate on line:
www.care4catsibiza.org/donate
UK Direct Bank Deposit:
HSBC Bank. UK..
Sort Code 40 43 51.
Account 9110 2508.
IBIZA Direct Bank Deposit:
Name of account: Assoc. Care 4 Cats Ibiza.
Bank Sabadell San Jose, Ibiza.
Acct: IBAN ES50 0081 1398 1900 0130 49361
BIC: BSAB ESBB
Tel: +44 1798 812 300 (UK)
Mobile: +44 7803 605475 (UK)
Email: care4cats1@aol.com
Please remember Care 4 Cats in your will.
Thank you very much.
https://care4catsibiza.org/wp-content/uploads/2020/05/UrgentAppeal48.jpg
263
688
Gregg
https://care4catsibiza.org/wp-content/uploads/2021/03/Care4Cats-Logo-Final_Horizontal-Colour-300x91.png
Gregg
2020-05-03 22:29:30
2020-05-03 23:43:03
COVID-19 URGENT APPEAL